The Food Service segment is a rapidly evolving industry. We are here to help you make your Food Service department unique and profitable. We offer consulting for many business types in the Food Service industry including: hot deli, grocery, grab n go, convenience stores, truck stops, and quick service restaurants. Our Food Service sales representatives are ServSafe certified and will provide information about products and programs that will help boost and improve your overall Food Service category.
Quality Products & Services
Hot & cold coffee and tea
Cappuccino
Frozen beverages
Cream & sweetener programs
Equipment with maintenance
Point of sale signage
Menu boards
Premade entrees and sides
Sides
Wet salads
Premade sandwiches
Component varieties including meats & cheeses, breads, dough and rolls
Full line of crust offerings – dough balls, parbaked and everything in between
Extensive line of sauces, toppings and cheese
Pizza boxes in a variety of sizes
On-site demos & training to start or enhance this program
Croissants, muffins, bagels
Cupcakes, cookies, brownies & cakes
Rolls, bread, donuts and cinnamon rolls in varieties such as raw dough, thaw & finish, heat & finish and thaw & serve
Frostings, glazes and fillings for finishing products
In-store demos, training and a full-line of packaging & bakery supplies
Hot dogs, sausages, tornados, roller bites and links
Rolls, condiments and supplies
Options for 24-hour hot food to cover late night / early morning patrons
Equipment options
Quick, fresh desserts, fruits and veggies
Meat snacks and healthy options including fruit cups, premade sandwiches, desserts, single serve cheeses, and ethnic/global cuisine items
Wet and dry salads
Counter top cooler options
Equipment options
Soups, Salads, & Appetizers
Mouth-watering appetizers and dipping sauce options
Fresh salad ingredients and dressings
Soups and crackers
Condiments with packaging container options
Gloves

Food storage containers
Pizza boxes, cutlery, film and bags
Register tape, label guns, cleaners and sanitizers
Napkins, filters, soap and more
We provide new recipes each month to help you offer new items to your customers.
Beth McGeehan
Food Service Specialist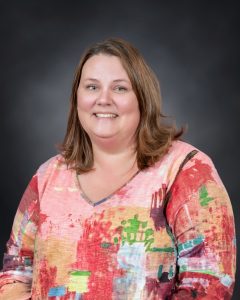 Marcy Shady
Food Service Specialist