2023 McAneny Brothers
Display Contest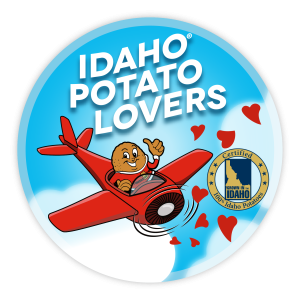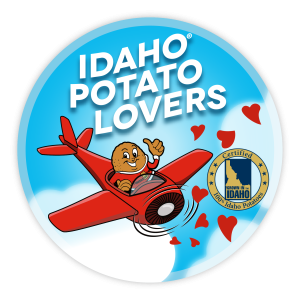 McAneny Brothers
2023 Display Contest
McAneny Brothers is partnering with Idaho Potato to pick the best Idaho Potato Lovers displays!
Every participant will be entered into the Idaho Potato Commission's random drawing to win a trip to Atlantis, Bahamas. All participants will also receive a Brentwood Toaster oven through the Idaho Potato Commission, just for entering!
Contact McAneny Brothers through the following link to order POS materials for your display: https://www.mcaneny.biz/pos-materials/ . These materials, both Idaho Potato and McAneny Brothers signage, have to be in your display!
Once you receive your POS materials, build your display at your location following all of the National Potato Lovers website requirements.  Your display must be completed and up for one week in your produce department between February 1st and April 15th, 2023.
Don't forget to include any Green Giant brand label in your display, as Potandon Produce will match the National Contest prizes! View the Green Giant section at the bottom of the page for more information!
Take pictures of your display!
Visit the Idaho Potato Lovers website and get your display registered for their contest at: https://idahopotato.com/retail/plm-contest-entry-2023.  Please be sure to enter "Bob Filiano" as your Category Manager on your entry form for both the national and the local contest.
Visit the McAneny Brothers website and get your display registered for our contest at: https://www.mcaneny.biz/2023-display-contest-registration/
McAneny Brothers will choose a 1st place, 2nd place, and 3rd place winner!
1st PLACE – $250 VISA CARD
2ND PLACE – $150 VISA CARD
3RD PLACE – $100 VISA CARD
To win, you have to enter both the McAneny Brothers contest AND the Idaho Potato Lovers National Contest.
TO VIEW THE FULL LIST OF RULES AND TO REGISTER, CLICK THE BUTTONS BELOW:
REMEMBER, YOU MUST ENTER THE NATIONAL CONTEST TO QUALIFY FOR THE MCANENY CONTEST. IT'S MORE CHANCES TO WIN! NO DISPLAY IS TOO SMALL, BE CREATIVE AND GOOD LUCK TO ALL!